Print
As you use the Froged platform, you will be adding contacts to it. These can be exported for storage, backups or whatever you want.
You should take into account the following considerations:
It will only export the segment that is currently active. If you wish to download the rest of the segments, you must do so individually.

The files you export will have a CVS format.
To perform an export, click on the contacts tab of your application. Once you have clicked on Export, you must choose between one of the two options: download only the attributes shown on the screen or all the attributes that the contacts have. Once you have chosen the option, the file will start downloading to your terminal.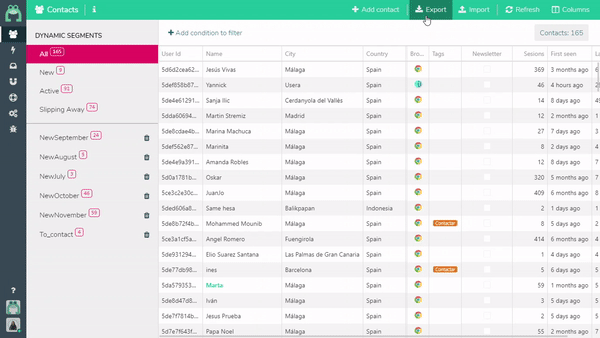 Now you're ready to do whatever you need with your contacts information!