Print
Within these two sections, you can upload reports, updates, and documentation for your user​​s to see.
Help - documentation that you need to show to your users.
Updates - Multifunctional place that can host a series of news, offers, blog posts, etc.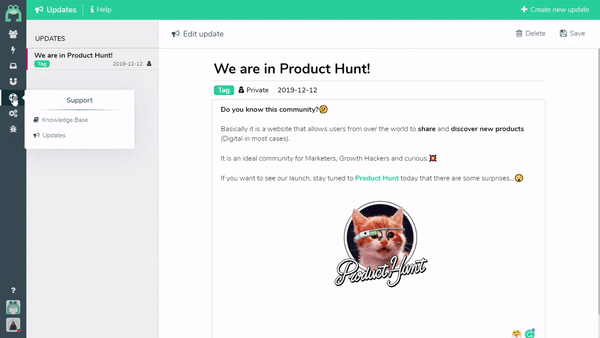 Within Documents, you can create new folders and documents by clicking on the + button. Also, there is another way to create a new folder. If you have already created two documents, you can drag a document on top of the other one. They will gather automatically.