Print
If you click on the Profile Icon - located on the bottom of the bar at the left of your screen - your profile's menu will be displayed.
Here, you can change the settings for your personal information, modify your password and configure where you want your notifications.
On Send Notifications, you could set up where you prefer to receive your notifications when you're offline:
Unassigned Conversations: notifications that you receive when a conversation does not have an assigned agent. You can choose between web, mobile or email.
Assigned Conversations: the assigned agent will receive the notifications between mobile, web or email.
Messages: Notifications of the conversations we have assigned and open when they arrive. We have the same options to choose from.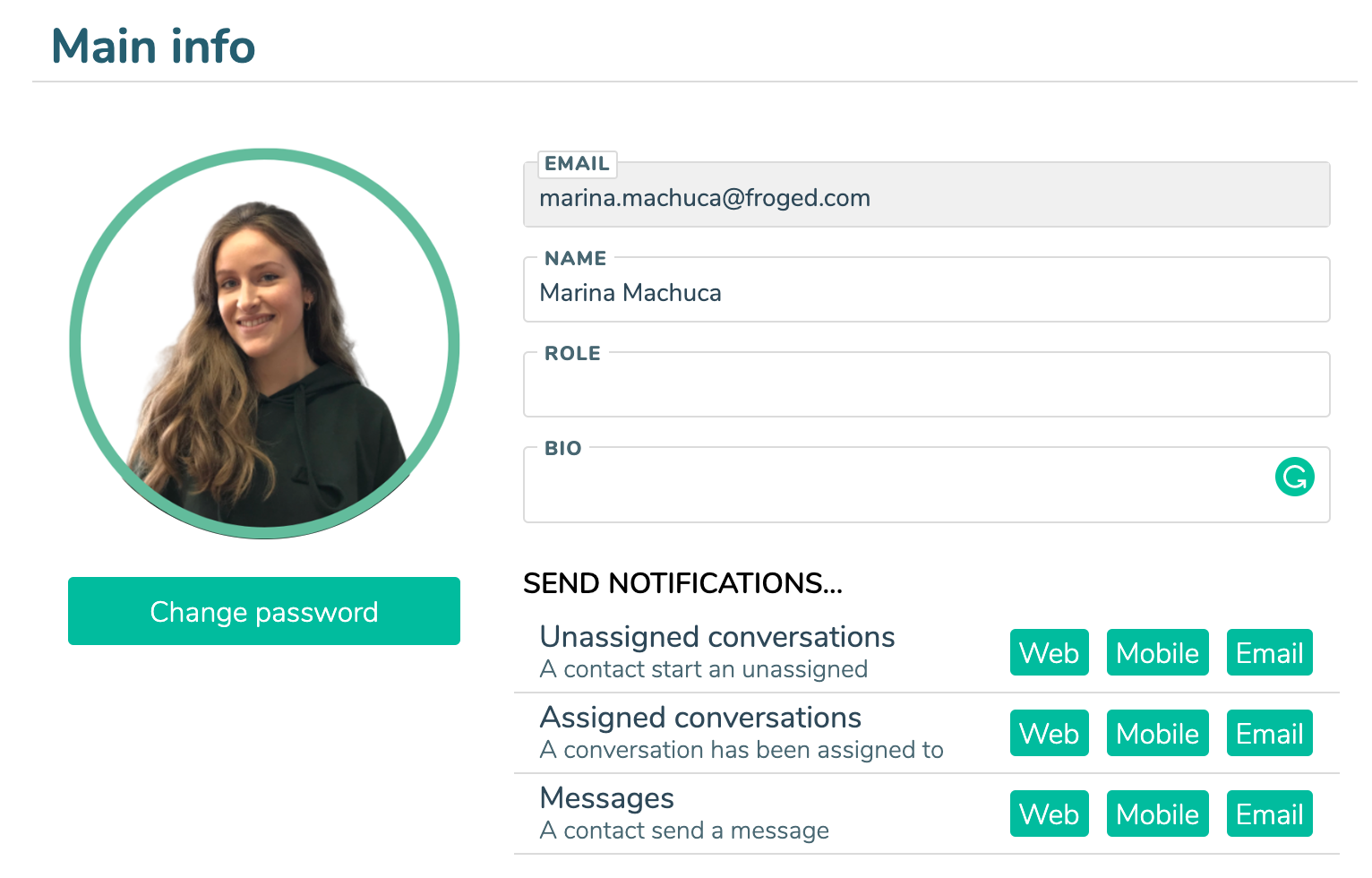 When the notifications on web are turned on, you will get a push notification on your screen.
To get notified with a push notification on your mobile phone, you need to have the Mobile button turned on and have installed the Froged App on your phone

(note: don't forget to allow all notifications from the Froged App on your phone' settings)

.
If the email button is green, you'll get notified via email when a visitor/contact sends a message through the chat.
Also, you can choose to get notified with a sound when online - just turn it on or off the Web button, under Sound Notification; you will only get notified on the devices where you're online.

When the sound notifications are activated, all agents will hear a ring when a new conversation has been started. Also, you will receive a sound notification when there's a message sent on a conversation you have assigned.
Changed Status
Change the availability within the application. If deactivated, you'll be on the Offline mode.
In these cases, you'll receive web notifications at your notifications area but not on mobile devices or email.