Print
Installing the Froged Script is super easy and takes less than 2 minutes! 😁
1) The first step is to copy the script - you can find it at Settings > Install.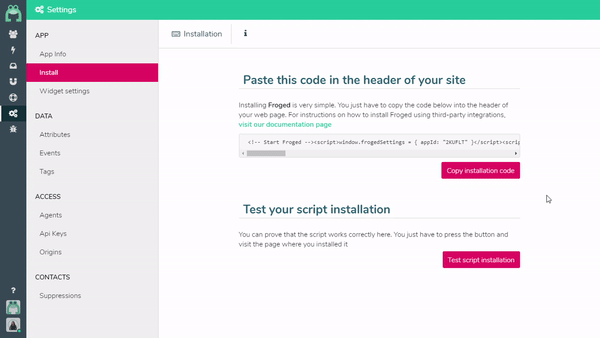 2) Now, paste the Froged code into the header of your web page.

3) You can verify that it has been installed correctly by clicking on the test script installation button.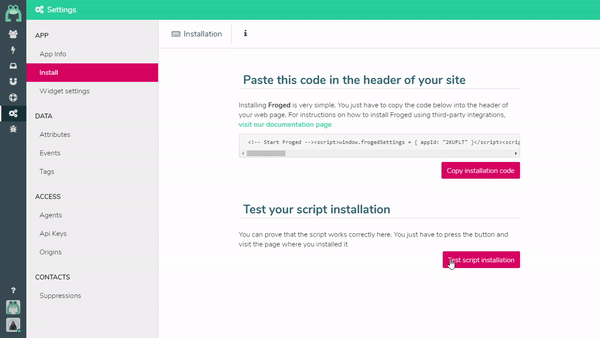 Visit Install Froged in CMS to know more install methods.